Homes built with block and brick with a smooth rendered finish and a 10-year structural
guarantee.
Near Zero Energy in Buildings (NZEB), A2 rated homes to provide extremely high comfort levels.
All houses will have an A2 energy rating
– Each house is fitted with a mechanical ventilation/ heat recovery (MVHR) system designed for clean living with high energy efficient ventilation;
– The central heating system is an innovative Irish made Grant Air Source Heat Pump located externally. This system provides energy efficient central heating and large capacity of hot water storage;
– Thermostatically controlled radiators to all rooms and excellent levels of insulation to the walls, roof and floors;
– The houses have an air tight membrane for extra comfort and efficiency.
– Stylish and contemporary bathroom and en-suite include floor and wall tiling with contemporary sanitary ware.
– Pressurized water and shower system.
– Generous and well-designed electrical and lighting specification to optimize the lighting
functions throughout the house.
– Fibre broadband to the door of each home providing up to 1 GB internet speeds.
– Elegant elevations to incorporate a mixture of brick and render.
– UPVC facia, soffits and gutters.
– All front driveways consist of a high standard gravel with Gridforce containment system.
– Rear gardens are leveled and seeded to include a paved patio area.
– Outdoor tap and external double power socket are standard.
– Concrete post and T&G timber fencing provided to the rear garden.
– Future-proof double glazed uPVC windows with Softcoat low emissivity glass which will
maximize solar gain.
– Composite front door with superior 8-point locking system.
– Walls and ceilings skimmed and painted throughout in a neutral tone.
– Contemporary style internal doors with painted architraves and skirting. High quality brushed stainless-steel ironmongery.
– Ceiling heights 2.45m (8ft) throughout.
– Floor coverings throughout.
· Modern fitted wardrobes in the first and second bedrooms.
– Contemporary and luxurious kitchens with satin grey kitchen doors.
– Soft close doors and drawers are standard.
– Kitchen appliances such as oven, hob, fridge freezer, extractor and dishwasher offer available*.
*Free kitchen appliances to all purchasers that exchange sales contracts within 21 calendar days of payment of booking deposit.
SIRO is Ireland's first 100% fibre-to-the-home broadband network, delivering speed, reliability and instant access up to an incredible 1 Gigabit internet connection. We build this network using the existing ESB infrastructure, and you simply avail by connecting with one of our retail partners.
SIRO is the power behind Vodafone Gigabit Broadband, Sky Fibre Ultra, Digiweb Electric Broadband, and many other superfast fibre packages provided by broadband retailers all over Ireland.
SIRO will deliver broadband speeds of up to 1 Gigabit per second via the ESB network all the way into your home in Bower Hill, transforming home entertainment and opening up a world of opportunities for studying and working from home.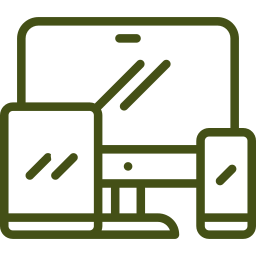 You can download HD movies and large video games in seconds. Your family can use as many devices as you want simultaneously, meaning everyone is happy.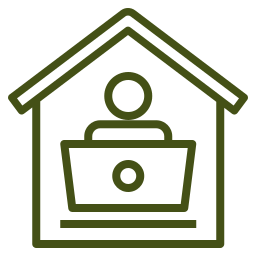 SIRO enables studying and working from home at lightning speeds. You can send and receive files in the blink of an eye, and Skype colleagues with no lagging or buffering.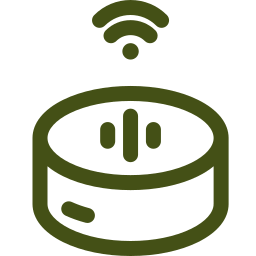 But there's more – from smart fridges to online home heating systems to the Internet of Things where everything is connected to Google Home or Alexa, SIRO is future proofing your family in more ways than you could think possible.
Unlike a copper network, fibre-optic cables are extremely resilient to heat, humidity and extreme weather conditions, making this the last broadband connection you'll ever need.
There are two main technologies used in fibre-optic broadband: Fibre-to-the-cabinet (FTTC) which still uses copper at some points in the network, and Fibre-to-the-home (FTTH) with 100% fibre-optic cables.
A FTTC connection is slower – delivering up to 100 Megabits per second. Copper is also less reliable and more prone to environmental damage over the years. On the other hand, FTTH is the gold standard of broadband, offering speeds of up to 1 Gigabit per second. Simply put, a 25GB HD movie would take 3 minutes to download on a FTTH 1Gbps connection, but more than 30 minutes on a FTTC 100Mbps connection (FTTH Council Europe). FTTH has also been recognised as the only future-proof solution, as fibre-optic cables are resistant to high temperature, humidity, fire,
and other extreme environmental factors.